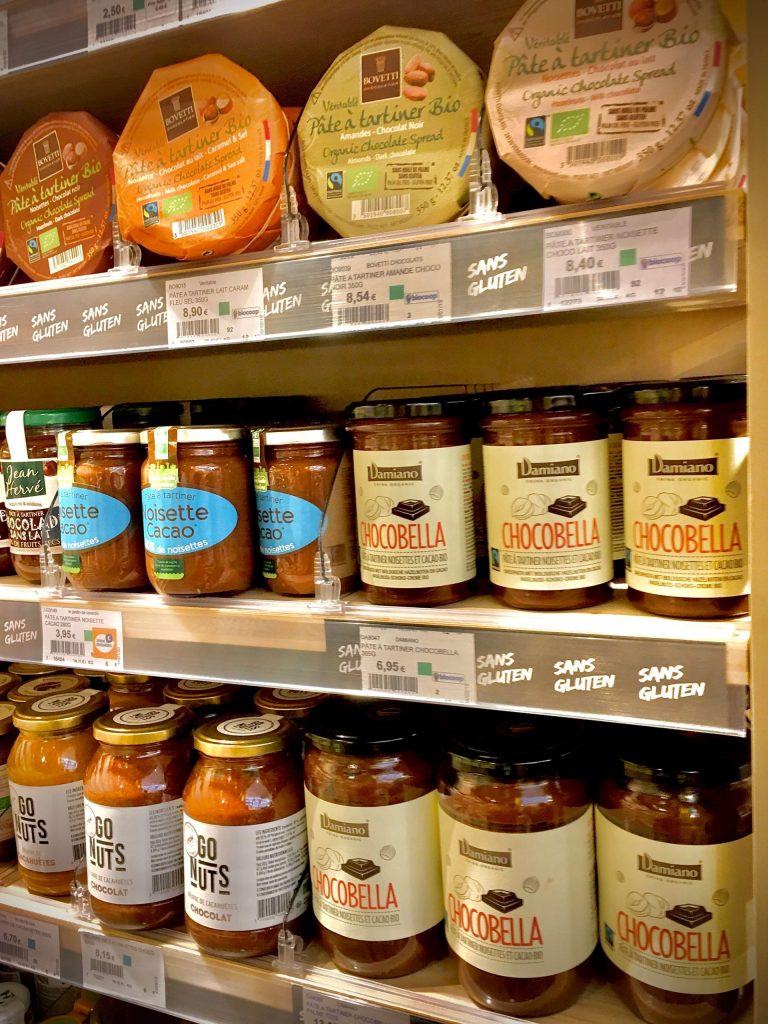 It started way back in the 1960s, with Nutella.
The origins of the creamy paste, made esentially from hazelnuts, chocolate/cocoa, oil and sugar started long before in Italy as a food product that tasted yummy but used inexpensive 🤔 hazelnuts combined with the more expensive cocoa to please the people.
Times have surely changed.
The beginnings of what is called pâte à tartiner au chocolat et noisettes may be Italian but the French embraced the product as its very own. Every French person I've spoken with about the subject recalls fondly, afternoons coming home from school, throwing down their book bag, heading into the kitchen, grabbing a loaf of bread and a jar of Nutella and going to town. Sometimes spooning their way down to the very bottom of the jar and leaving only crumbs of bread. In a way, it was a bit like Nutella was the babysitter.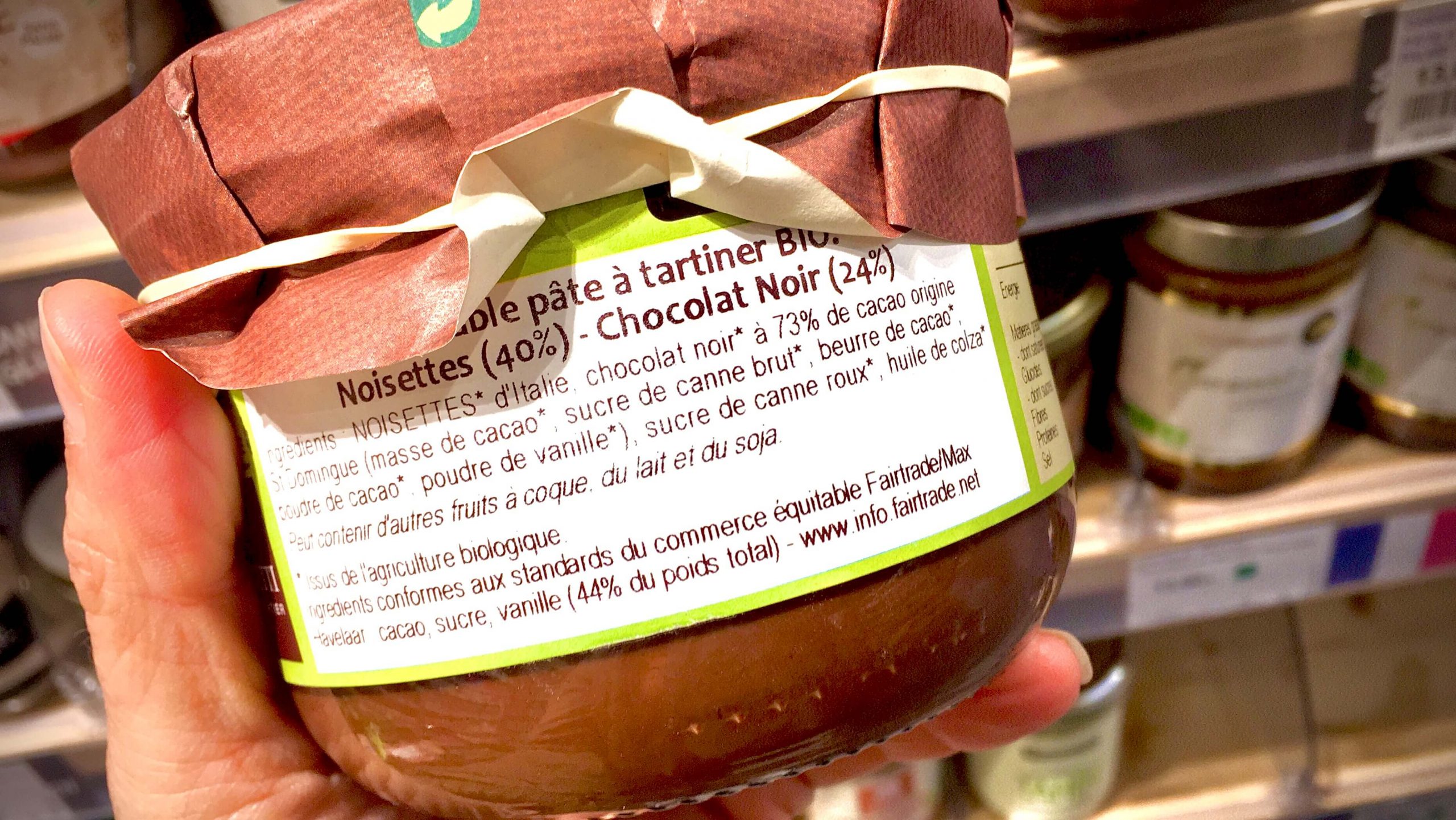 Pâte à tartiner is a general term used to describe a food with a pasty or syrupy consistency, it can be sweet or salty, and is generally stored in a jar. Types range from combinations of nuts, chocolates, even legumes and carrots. Nowadays, most industrial Nutella-type products are mostly, in order of most to least content, sugar, oil, cocoa, and hazelnuts. That's of course, the cheap stuff. A jar of the skimpy-on-the-nuts paste runs around €2 to €3. The more hazelnuts there are by percentage, the more the product costs.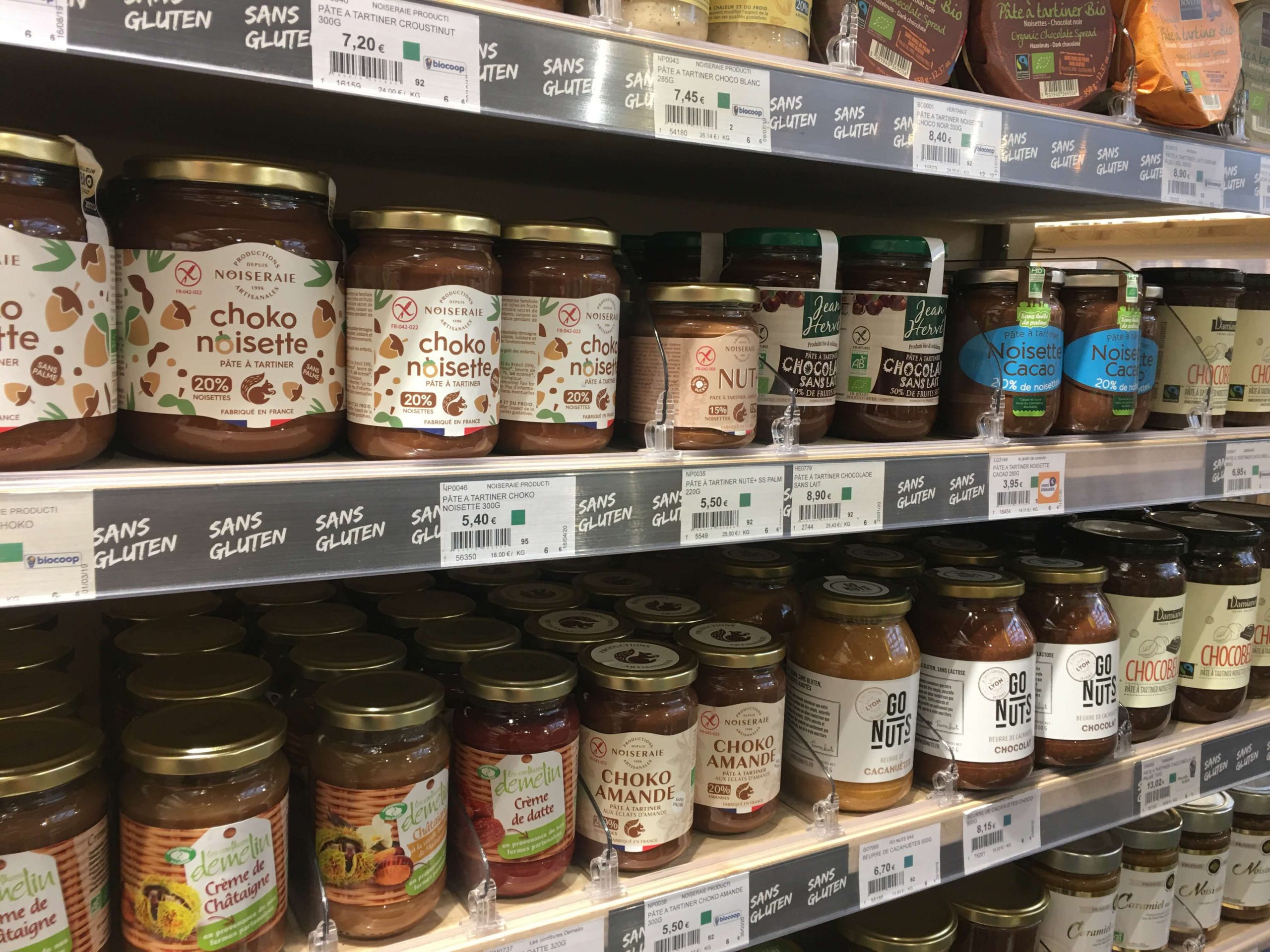 For all intents and purposes, a jar of pâte à tartiner au chocolat et noisettes is still a relatively affordable treat.
Eating is just about the most basic act that all humans must do to survive. Where food becomes something more is when it evokes warm feelings. A sense of comfort. That is a thread that humans experience the world over and Nutella is a product that, while not necessarily healthy, is deeply nostalgic.
Americans do have an affinity for Nutella as well. Many kids in the USA love it as an after school special. However, all one has to do is take a peek at the pâte à tartiner aisle in a grocery store in Paris to see how much pâte à tartiner au chocolat et noisettes Parisians actually eat.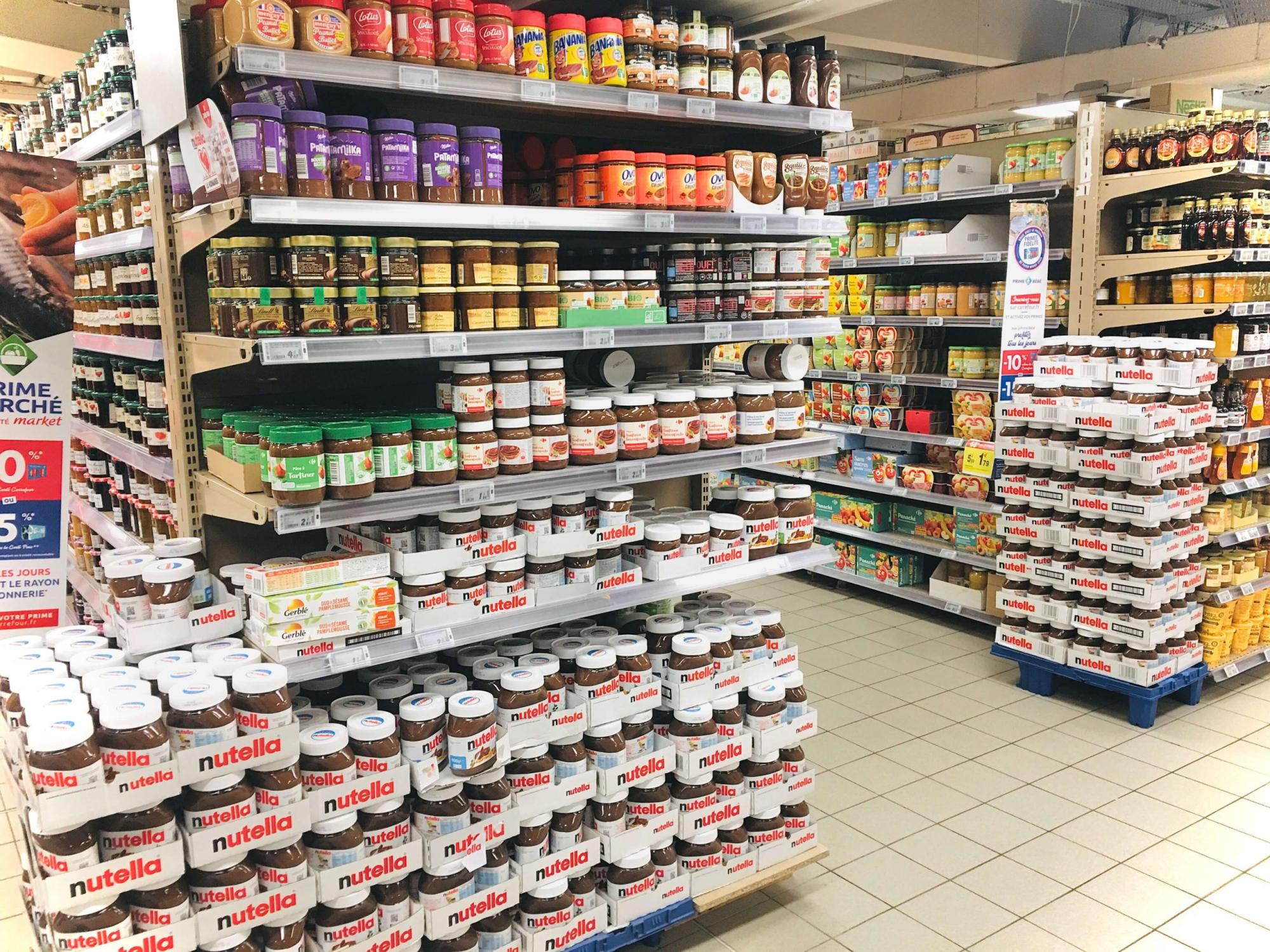 There are many, many offerings from industrial mass-produced versions to small-batch 'artisan' made products and every once in a while you will run across a grinder in a store that allows you to grind your own.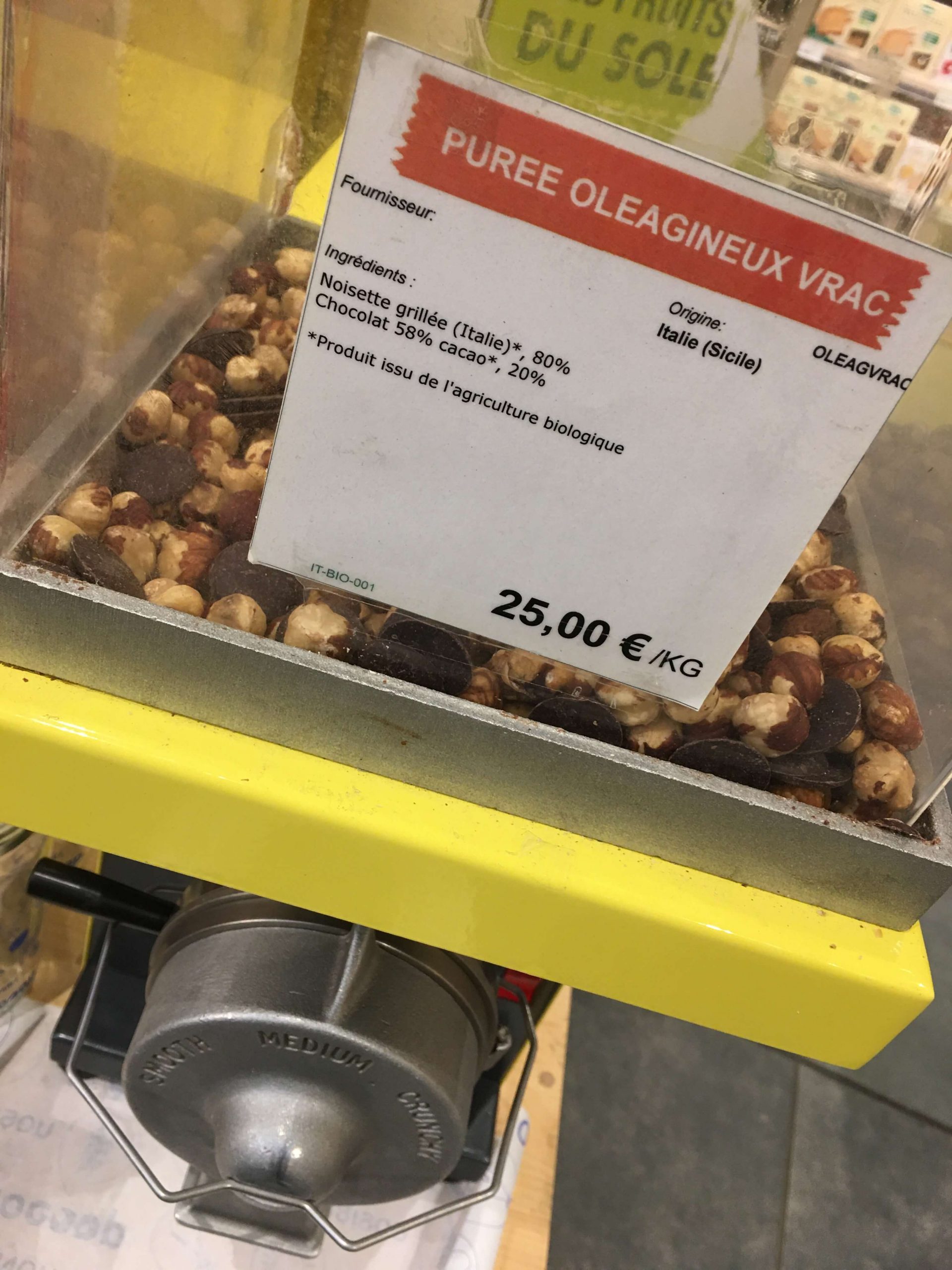 Call it a snack, call it a dessert. Whatever it is, its a French favorite for good reason. So when you're in Paris, grab a few jars and decide for yourself if you're ready to fall for this adopted French treat.