Visiting Central Park in Autumn and Winter
As one of the most widely known public parks across the globe, Central Park doesn't need much of an introduction. Each year, visitors flock to explore the vast gardens, take in breathtaking views and tour areas made famous by Hollywood hits. That being said, if you find yourself in New York City during the cool autumn and winter months, don't let the falling temperatures discourage you from enjoying the Central Park experience to the fullest.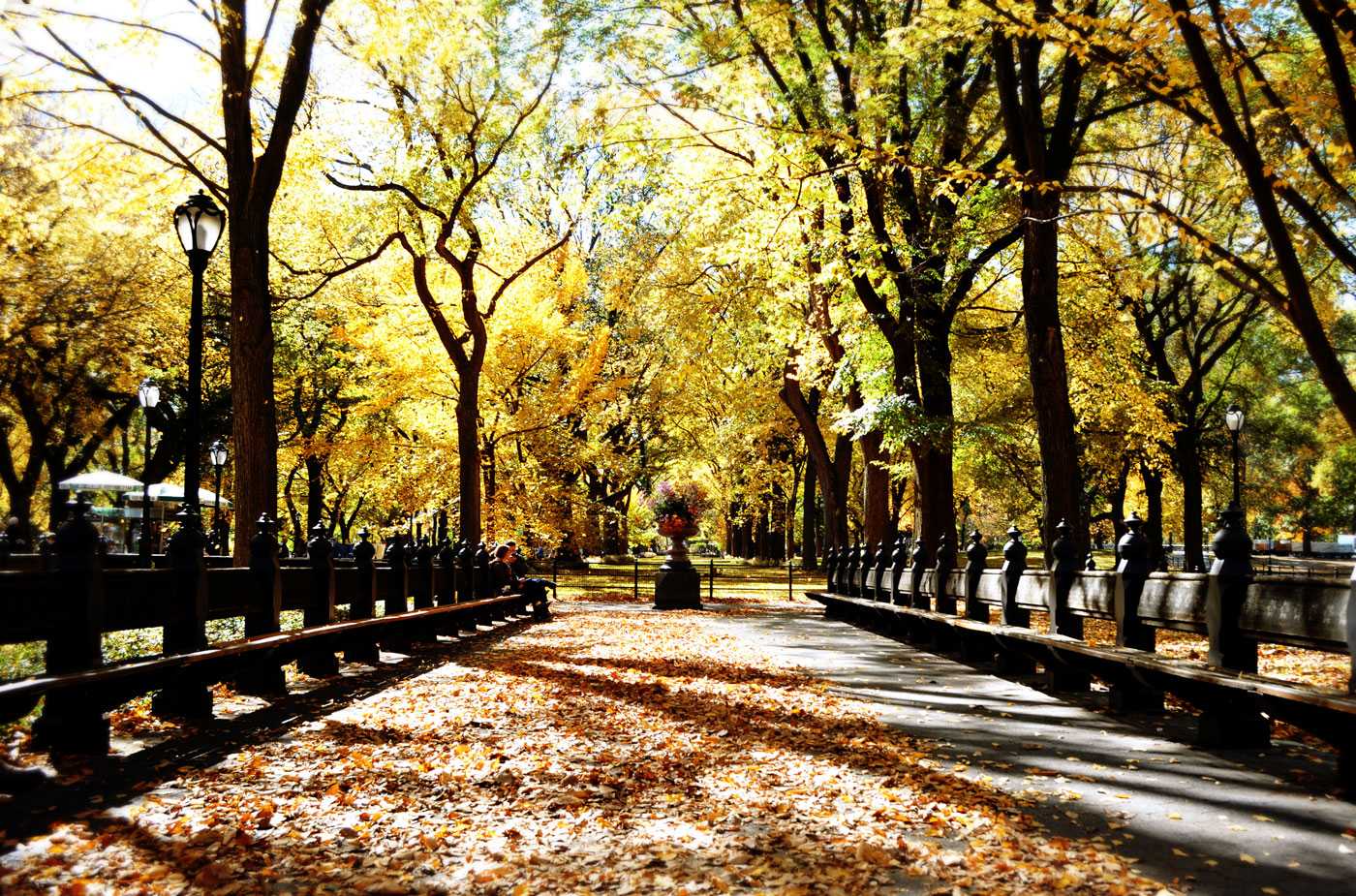 As the end of another year settles in, stunning foliage is made prominent across the park's many gardens and walkways. During the October and November months, the trees are bursting with colors that will turn the heads of even the most seasoned New Yorkers. From top to bottom, Central Park has been painted in deep reds, warm oranges, and bright yellows as thousands of leaves litter the lush green grounds and paved paths. Winter is upon us, and soon you'll be admiring fields and gardens covered in beautiful white snow, but for now enjoy the natural splendors that only a Central Park stroll in autumn can show you.
The Mall and Literary Walk in Central Park is a must-see at any time of year, but in fall it is especially spectacular. From 66th to 72nd street, you can stroll underneath a beautiful canopy of elm trees and through a lively promenade. With jazz sounds flowing to your ears and local artisans displaying their work as you walk, this experience is sure to leave a positive impression. Starting at 72nd street, The Conservatory Water and Garden is another stop you'll definitely want to make. Here you'll spot hawthorn trees and chrysanthemums in bloom. It's a quiet zone, so you're sure to enjoy the serenity paired with the cozy colors of fall.
For one of the best views in Central Park, head to 65th street where Sheep's Meadow never fails to entrance. As soon as your feet hit the grass, your eyes will first admire the crisp orange and red trees on the outskirt of the gigantic field. Your gaze is always tempted higher as the city rises well above the treetops. As the city lights shine down, illuminating the field, any visitor will have a surreal experience. Belvedere Castle is another Central Park gem with a view. Climb the old stone steps and visit the castle's two balconies to overlook places like the Delacorte Theater, the Great Lawn, and Turtle Pond.
With so much to see and do in Central Park, you'll be sure to stumble upon some of its greatest appeals, but a guided tour ensures you see it all. Rich in unexpected history and modern surprises, there's always something new to see and learn across its 843 acres. Just don't forget to bundle up as you begin to explore!