 Walk along the streets of New York's Chinatown today, and you'll find authentic Chinese cuisine, eclectic shops, and historic buildings.
Home to the largest Chinese population in the Western hemisphere, the neighborhood has a immigrant history that is as violent as it is rich.
Doyers Street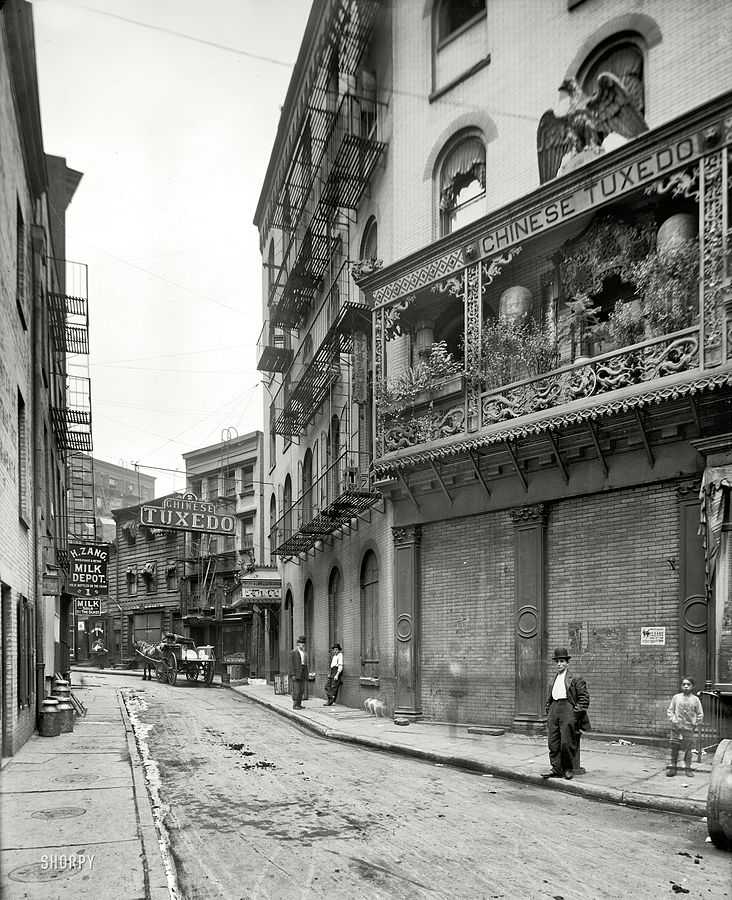 The street takes its name from a Hendrick Doyer, a Dutch immigrant who owned a brewery in the 1800's.
The Tong Wars
As Chinatown increasingly became the destination and refuge for immigrants in the mid-1800's, it created its own government in response to racism from Caucasian communities and the Chinese Exclusion Act. Soon, however, disagreements arose between rival factions, called tongs, which had opposing views on how to run Chinatown. The most notorious of these would be the Hip Sings and the On Leongs.
War Breaks Out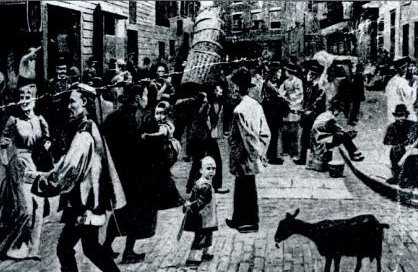 The violence that would eventually transform Doyers Street into "Bloody Angle" began as early as the 1880s. But according to New York Magazine: "the most bloody tong war in Chinatown history" began in 1909, when the Hip Sings killed an On Leong for "being disrespectful."
"Bloody Angle"
The street's sharp turn made it an ideal place for ambushes. Gang fights would break out frequently, giving Chinatown a fearsome reputation that would keep visitors away. The neighborhood became the home to opium, prostitution, and gambling dens.
Doyers Street Today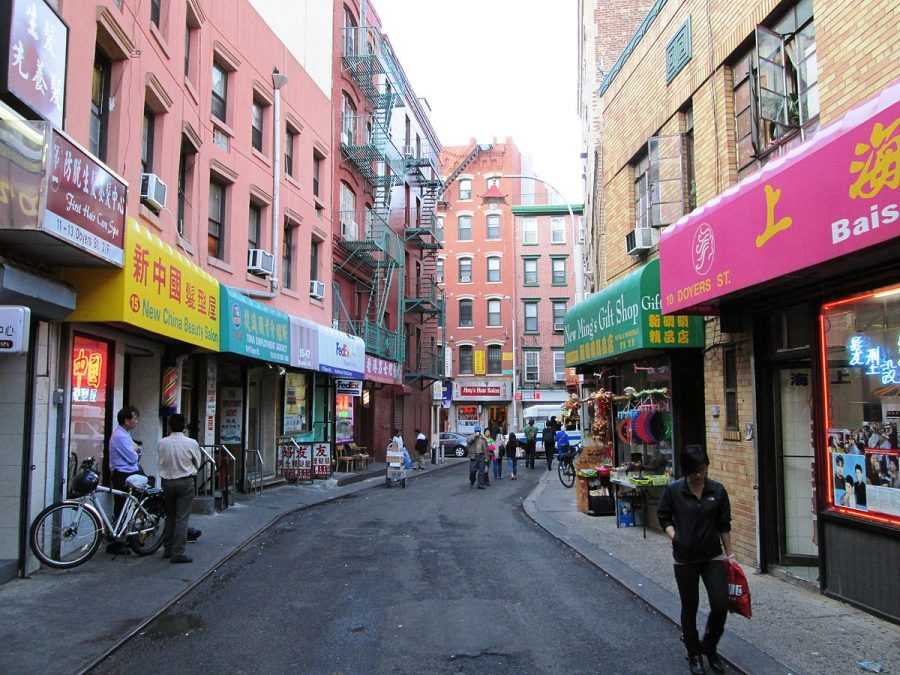 The Great Depression played a major role in ending the tong wars, according to Scott D. Seligman. The resources that once fueled violence on Chinatown's streets were used for the welfare of its people. Now, more than a century later, Chinatown welcomes tourists from all over the world who celebrate its culture and history.
Learn more about Chinatown, along with other historic neighborhoods, on our SoHo, Little Italy, and Chinatown Tour. Get an insider's look at some of New York City's most famous neighborhoods with one of our expert guides.