The FIAC: International Art Fair in Paris
My artist friend, who is an art-history student at École du Louvre, shared with me this event, the International Art Fair, which is held in October in various parts of Paris – the Jardin des Tuileries outside the Louvre also Place Vendôme and the Grand Palais.
This event is held every year in late October, with exhibitions to promote contemporary art to buyers and also display works of over 20 artists out in the open air for the public to enjoy.
My friend was one of the many students at École du Louvre who did an informational tour for the various artworks.
Attached I have some photos from my experience visiting the event in the Jardin des Tuileries.
This installation was put together by artist, Noël Dolla, as an hommage to Monet's Nympéas. It's umbrellas in the fountains of les Tuileries.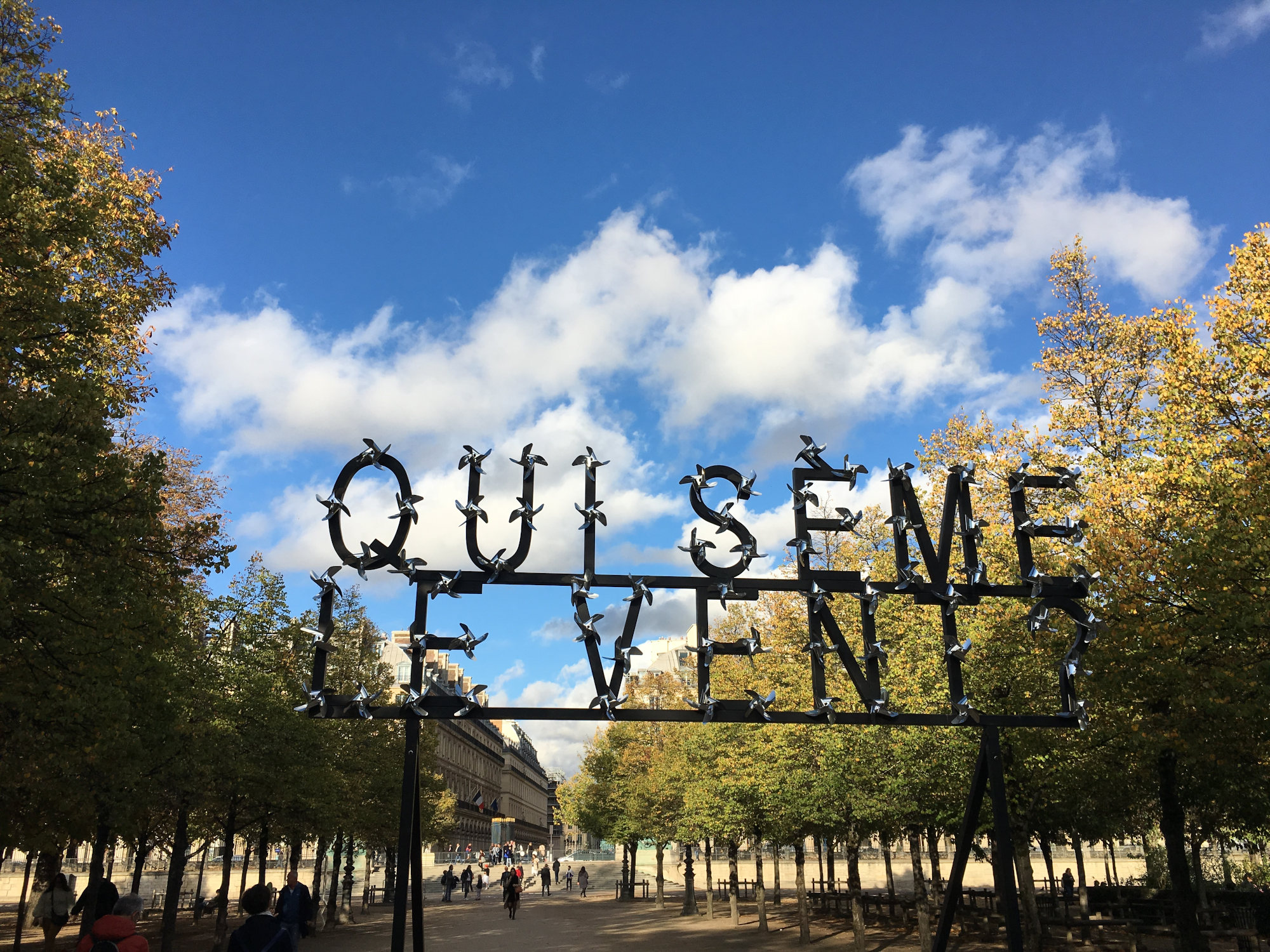 Pierre Ardouvin, created this metal and moving origami ode to childhood that is meant to bring the viewer to a feeling of vulnerability in hard times, asking the question, "Who scatters the wind?"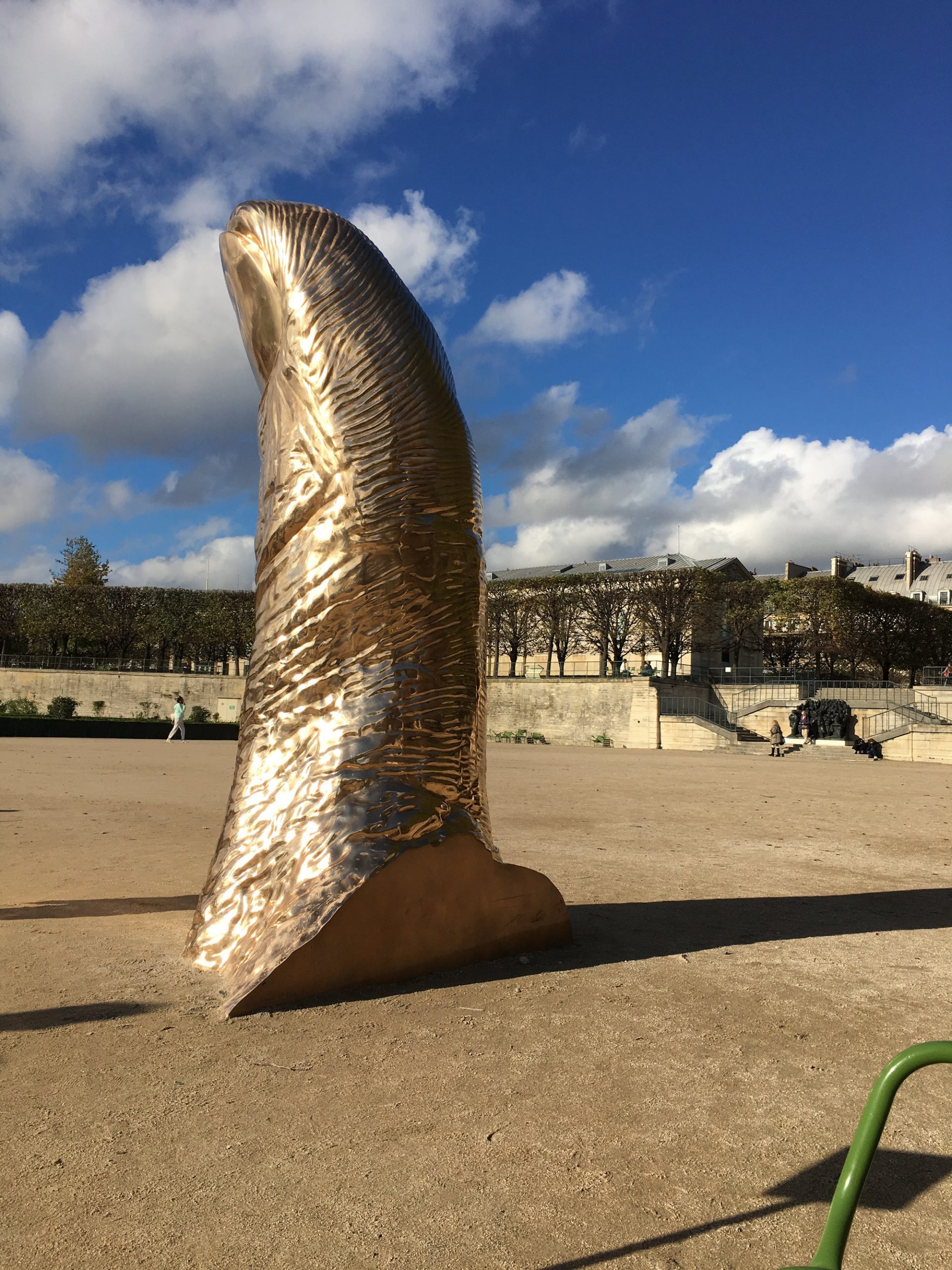 This is a very famous one here, the artist César made Le Pouce with inspiration from the pantograph, which is a machine that enlarges pieces. This thumb is an exact copy of the artist's thumb, who was fascinated with making detailed replications of body parts and enlarging them to larger-than-life size. Representing manual labor and practice, Le Pouce became an iconic symbol for artistry and is the César award in France's film industry.
Thank you for reading!