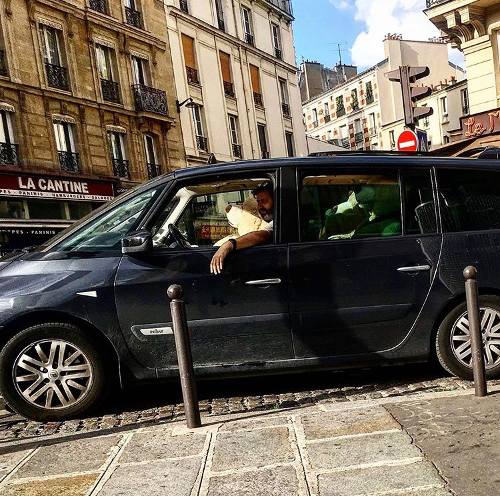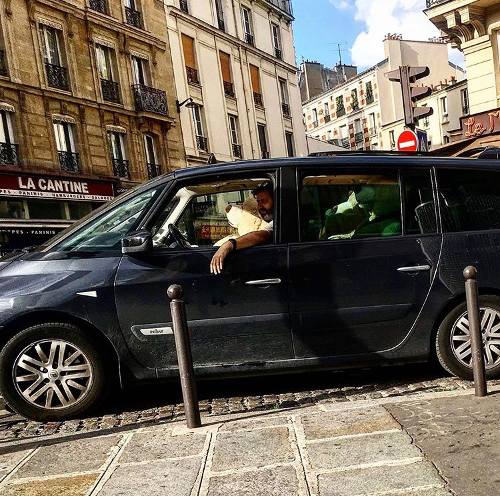 On a hot summer day in August 2019, I was sitting at a café in a calm part of Paris, generally frequented by students of La Sorbonne. Everything seemed normal, Parisians were smoking cigarettes too close to our conversation and the waiter greeted us and then was never to be found afterwards. But then, a big black van with windows showed a tough-looking middle-aged man surrounded by none other than gigantic teddy bears. He came to a stop, looking straight ahead, as if to ignore the strangeness of his situation to foreign on-lookers. After this moment, everywhere I looked cafés and restaurants were busy with teddy bears, seated across from each other like humans.
Apparently, though, I wasn't hallucinating! Paris's 13th arrondissement has been known for this invasion since late October 2018. Though not heavily touristy, this arrondissement is home to Paris's Chinatown and many other unique, under-rated places for food, entertainment.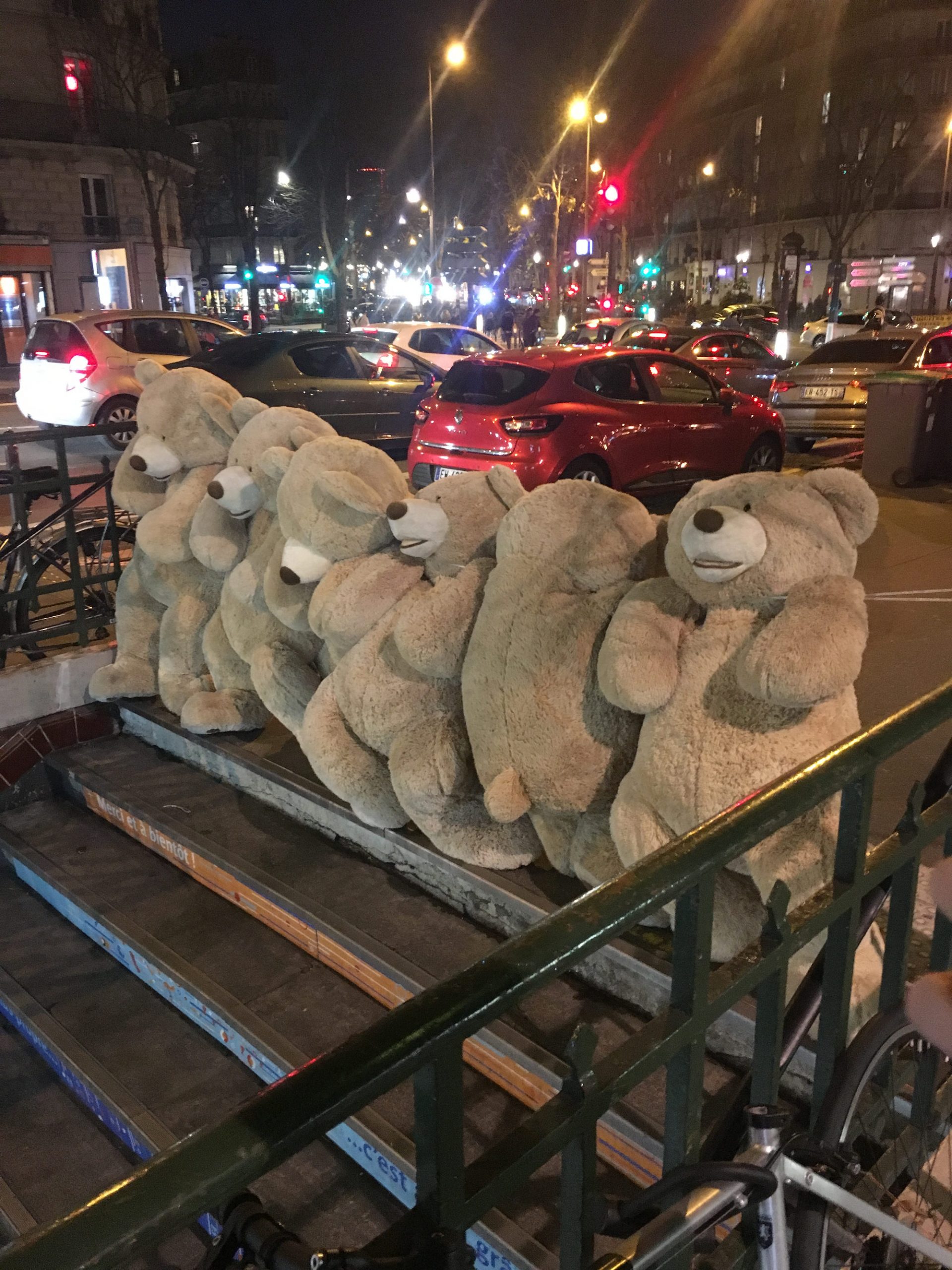 The invasion of "Les Nounours des Gobelins," ('Teddy Bear invasion,' in other words…) began by a man, named Phillippe, (a.k.a. Papa des nounours), (a. k. a. Father of Teddies), Library owner in Parisian neighborhood, Les Gobelins.
The invasion continues, even now, through 2020 to spread 'le bonheur' and good cheer from store windows, restaurants, and the privacy of locals' homes. To get involved, one can simply send an email to lesnounoursdesgobelins@gmail.com for free 48-hour rental of a 'Nounours,' with the caveat that one must do everything with the Nounours guest and document their shared moments on social media.
These friendly 'doudou,' French word for 'stuffed toy' or 'binky,' have also travelled far and wide thanks to social media. One even made it on the set of Friends, getting to lay on the famous couch from 'Central Perk!'
Thanks for reading and join us for more Paris fun!