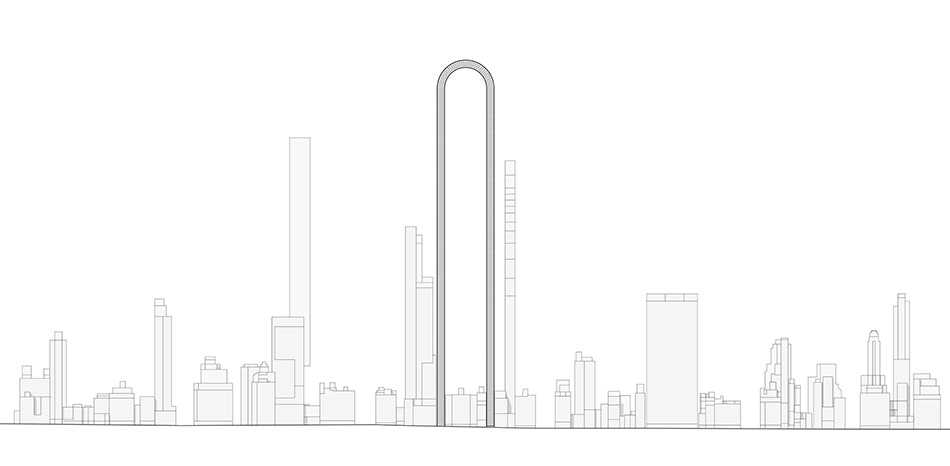 New York City is always growing. Now, with the possible addition of the Big Bend, NYC will step even further into the future!
The skyline of New York City has always been a thing of envy. People come from all over the world just to get a glimpse of classic NYC architecture. Now, if Oiio Studios has their way, that skyline will become even more legendary. How? With the longest Skyscraper ever, the Big Bend!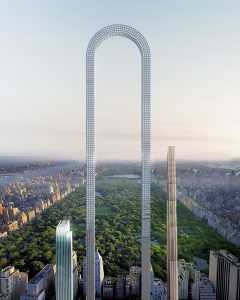 Development
The Big Bend was designed by Ioannis Oiaonomou. The reasoning for the U Shape is apparently due to Oiaonomou hearing that a company had created an elevator only capable of moving vertically. If the new building is commissioned, it will feature elevator rides that go along the bend!
Location, Location, Location
If all goes to plan, the Big Bend will call Billionaire's Row its home. Located at the base of Central Park, the building will be visible from almost anywhere in the city. With the area being in such high demand, the skyscraper would benefit from inherent prestige. Not to mention being a great end point for any walk through Central Park!
Inspiration
NYC has been oft recognized for it's unique buildings. The Big bend will (hopefully) continue that tradition. In all honesty, it could become quite the inspiration. Instead of being limited by New York City regulations, Ioannis Oiaonomou decided to think outside the box. To this author, that is New York City in a nutshell. Sometimes, to make it in this city, you have to create your own path and that is just what Oiio is trying to do. Years down the line, should the building come to life, we will all be talking about the big arch in the sky!
Are you excited for the Big Bend? Let us know in the comments!