On the boulevards along the Seine's banks, the book-sellers, or bouquinistes, have their characteristic dark green booths – Paris' resellers of second-hand or antiquarian books. Literature enthusiasts will surely find something for themselves here!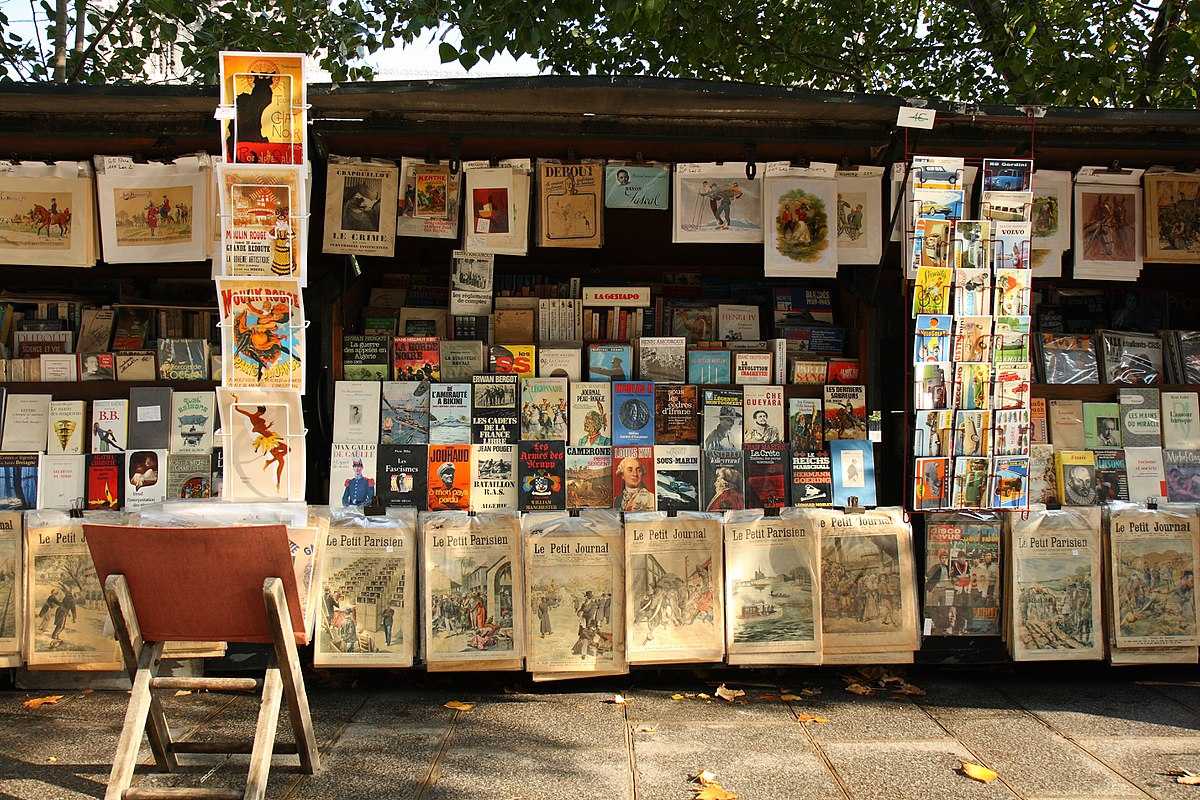 On both sides of the Seine (from the Marie bridge to the Boulevard at the Louvre and from the Tournelle boulevard to the Voltaire boulevard) 216 bachelors run their businesses. In their assortment, there are over 400,000 books, as well as posters, comics, old postcards and more and more often souvenirs for tourists. Book prices are usually slightly lower than the prices in antique shops.
The profession of a book-reseller was born in the Middle Ages. According to legend, a ship filled with books sank near the Cathedral of Notre Dame. Crew members, wanting to compensate for the lost wages, began selling surviving books to passers-by. The sale of books on the banks of the Seine soon became their full-time activity. Since then, the booksellers have added a pinch of charm to the legend of Paris.
It is worth taking a look at the profession of a bachelor, which is regulated by the state. Each seller receives 4 boxes, at least three of them must sell books. The booth must be open at least 4 days a week, so they can only dream about long holidays. Despite this, there are plenty of people willing to work in this profession. The waiting list is full for the next 8 years!
If you want to take a closer look at their work you can visit their booths during our Paris Highlights Full Day Tour!
Created by Joanna and Linda for Paris Tour 1