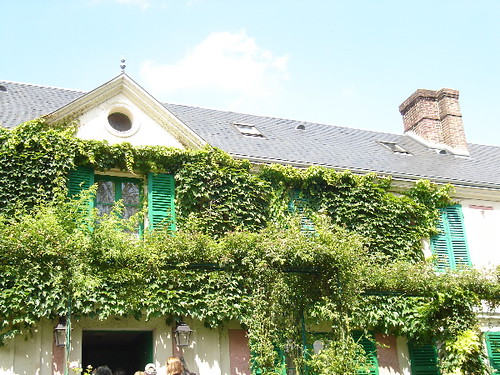 If you have a spare day during your visit to Paris, taking a trip to visit Claude Monet's garden and house in Giverny is a great option for the entire family to enjoy.
If you're a fan of Impressionist art, you will definitely be able to appreciate the feeling of being at the very place where the artist pulled out their paintbrush and easel to get to work. While visiting the garden on a day with nice weather, you will be able to experience the beautiful atmosphere in which Monet believed he'd be able to improve his light and color skills under the Giverny sun.
Monet spent the last 40 years of his life at his home in Giverny, painting now world-renowned works, like the famous series of water lilies. Here, in Giverny, you can see the Japanese bridge and water lily pond with your very own eyes.
The House and garden are closed to the public during the winter season but open its doors at the start of spring to around November, before Christmas time. In spring, the trees begin to bloom and in June the water lilies start to come alive in full, for a radiant and exciting view for visitors. If you're more interested in fall, then visit around October to witness the autumn leaves.
While you're there at the house, you'll be taken into Monet's workshop where you can view his work and to his bedroom, where you can see some of his friend's paintings, including Cézanne, and Renoir. You will also see that the house is decorated much like his own paintings!
To reach Giverny, there is no direct alternative to driving, but you can take trains and a bus to get there! It may seem a bit daunting, but never fear! The fare is about 15-27 euros depending on your train.
Here are some steps to reaching your destination:
Take the train towards Rouen Rive Droite from Paris Saint Lazare Station
Exit the train at stop Gare de Vernon-Giverny (after a train-ride of about 46 minutes)
Walk to the VTNI 27 bus stop (around 600 m)
Take bus #250 in the direction of Entrepagny (About 5 to 10 minutes away)
Take note not to miss your bus, as there are only 3 during the day, which pass by!