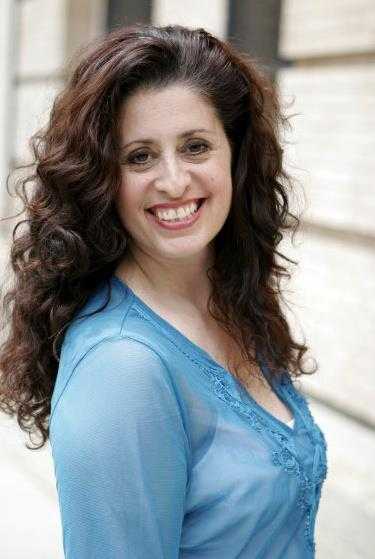 Today, we get to do something a little different. I am sitting down with the tour operator of Paris Tour1, Linda Shell, a true vanguard, who is the creator of the first Guided Climbing Tour at the Eiffel Tower. She answers questions about how she created this tour.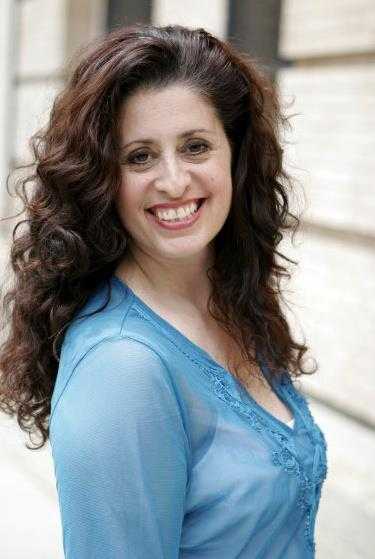 Arlyne: So Linda, Where are you from?
Linda: I grew up in Brooklyn, and lived in New York all my life until January 9th 2017 when I moved to Paris.
Arlyne: What brought you to Paris?
Linda: My friend, Bobby, was going to visit Paris and posted on Facebook that he wanted a travel companion and, on a whim, I said yes. Six weeks later, I was on a plane.
Arlyne: How did you feel when you saw The Eiffel Tower for the first time?
Linda: Oh I remember that moment vividly! This trip was a big deal. It was my first time traveling outside the US, the first time ever using my passport. On the first day that I was here, I had a guide who showed me all around Paris, and it was great. I was taking pictures of places I had read about, some I didn't recognize and many that I did, like the Louvre pyramid. From the Louvre, we began walking through a beautiful garden (I didn't know at the time it was The Tuileries), and next thing I knew we were standing in front of this beautiful, ornate fountain, and I turned around with my camera in hand, looked up, and there she was. My heart stopped… All I could say was "Is that it?" and he looked at me, started laughing, and said "Oh! It's your first time." And I said it again, "Is that it?". And he said, "Yes. That is The Eiffel Tower."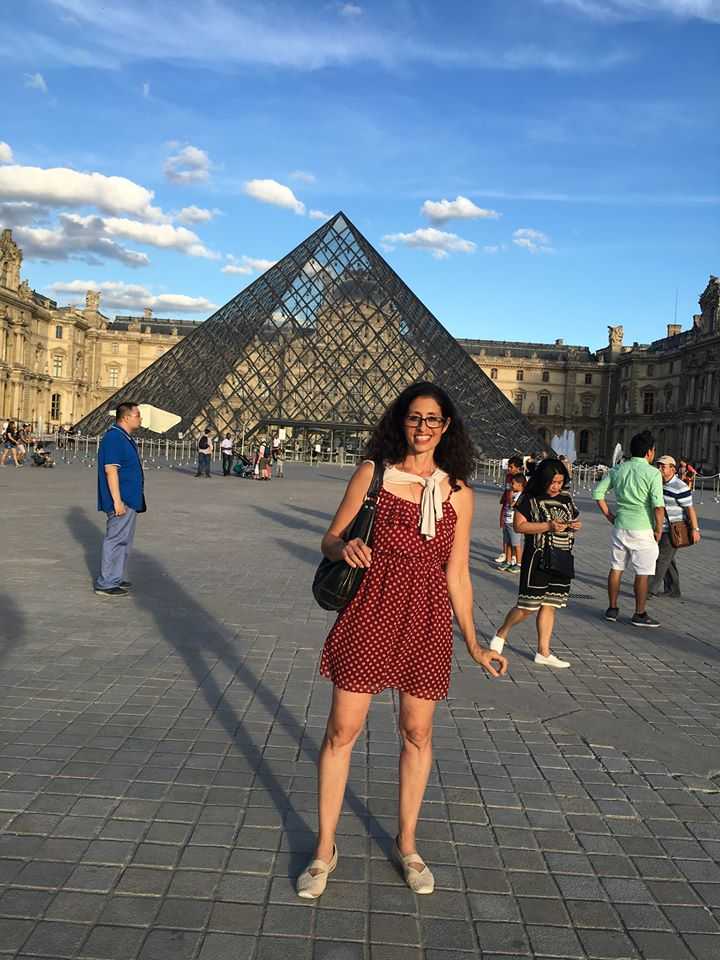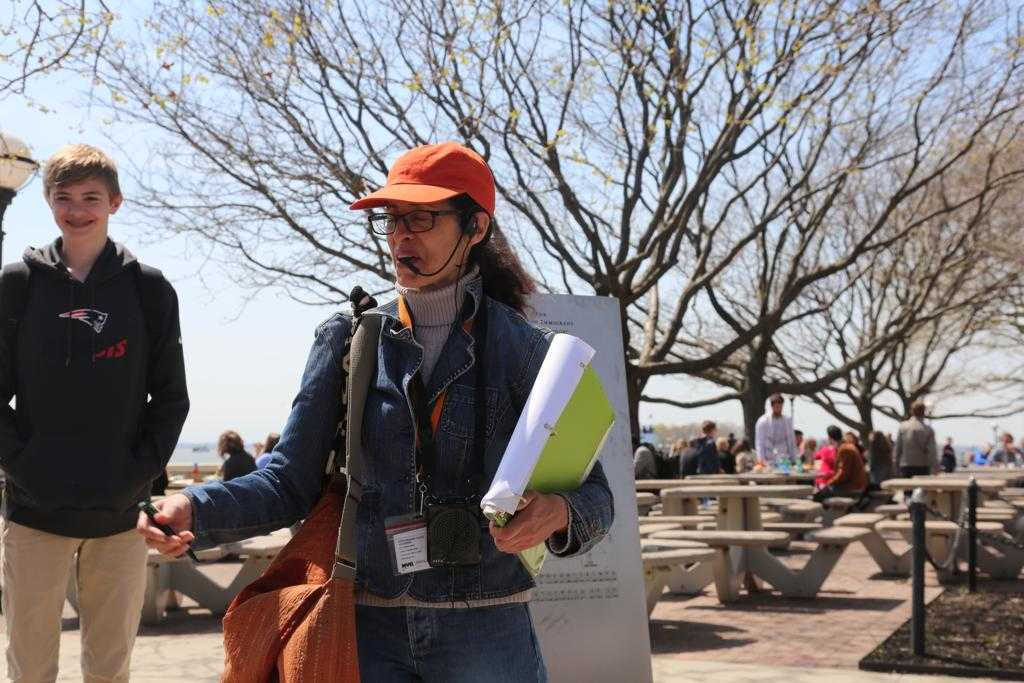 Arlyne: What made you decide to start Paris Tour1?
Linda: Bobby and I worked as tour guides for this huge company in New York called New York Tour1. We had been working together there for several years. When I first started working for NYT1 I stopped by the office one day and I saw on the wall a sign for "Paris Tour1". It was a European branch of our company that had yet to be started. Well, flash forward to when I'm here with Bobby and by the end of that third day, I said "That's it, I am moving to Paris. Andrew is going to start Paris Tour1, and let me run it." I had a feeling the time was right for it to happen.
Arlyne: And why the Guided Climb?
Linda: When I got back home to New York, I set up a meeting with Andrew, and I proposed the idea of starting up Paris Tour1 and letting me head it up. He said let's do it. My first job was to become an expert on the Eiffel Tower logistics. So I started researching how are we going to get in, how much are tickets, what kind of tour are we going to offer, etc. I soon realized I was trying to break into a market that was already flooded with options and it was daunting. One day, as I was exploring the internet I came across a blog piece about someone's experience climbing the stairs of the Eiffel Tower, and I thought there's an idea! I began to do market research for companies that offered this kind of guided tour and found nothing. Out of hundreds of companies, not one. At first I wondered why nobody was offering this. Was it a bad idea? To me, the climb seemed like a great idea. So I proposed this to Andrew, a Guided Climbing Tour of the Eiffel Tower and we both got pretty psyched about trying it out! I didn't even realize it was the first of it's kind until an official at the Eiffel Tower told me at a meeting that we were the first to organize this type of visit.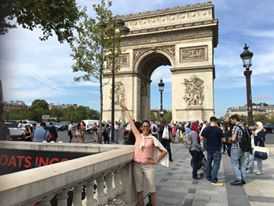 Arlyne: Paris is a dream destination for millions of people. How do you think the climb adds value to their first visit of the Eiffel Tower?
Linda: The biggest difference between the elevator and the stairs is that with the elevator it's more about the destination and with the stairs it's about the journey-the slow ascent, the changing scenery, being inside and outside at the same time, being able to touch the tower, there's nothing like it. I want to acknowledge that not everyone is able to climb stairs and it's true that whether you are climbing the stairs or taking the elevator, everyone can experience that thrill of seeing her for the first time. When I rode the elevator, it was indeed exhilarating to reach the second floor or the summit and enjoy those views, but unless you have serious mobility issues, the stairs are the way to go. You feel a kind of closeness with her that you won't feel in the elevator.
Arlyne: Did you ever expect it to take off in the way that it did?
Linda: Yes. I knew it was a great idea. It hit me like a thunderbolt.
Arlyne: Why do you think it did?
Linda: I've always been the type of person to get ideas and I ask myself "Would I like it?" because when I like something, I assume that someone else will like it. Is climbing the Eiffel Tower something that people could do on their own? Sure it is! Anything you do on vacation you can find a way to do it on your own, but with an organized tour you don't have to work out the logistics, we do that for you, And a good guide on any visit anywhere will always make for a richer experience. Also, I think being part of a group for this particular tour is extra special. You can feel the camaraderie building. With each step there is a shared sense of accomplishment.
Arlyne: What was it like when you got that first booking?
Linda: I almost fell out of my chair! It had suddenly gone from being an idea to a real thing. People were going to go with me on a Guided Climbing Tour of the Eiffel Tower. I was thrilled for them and for me!!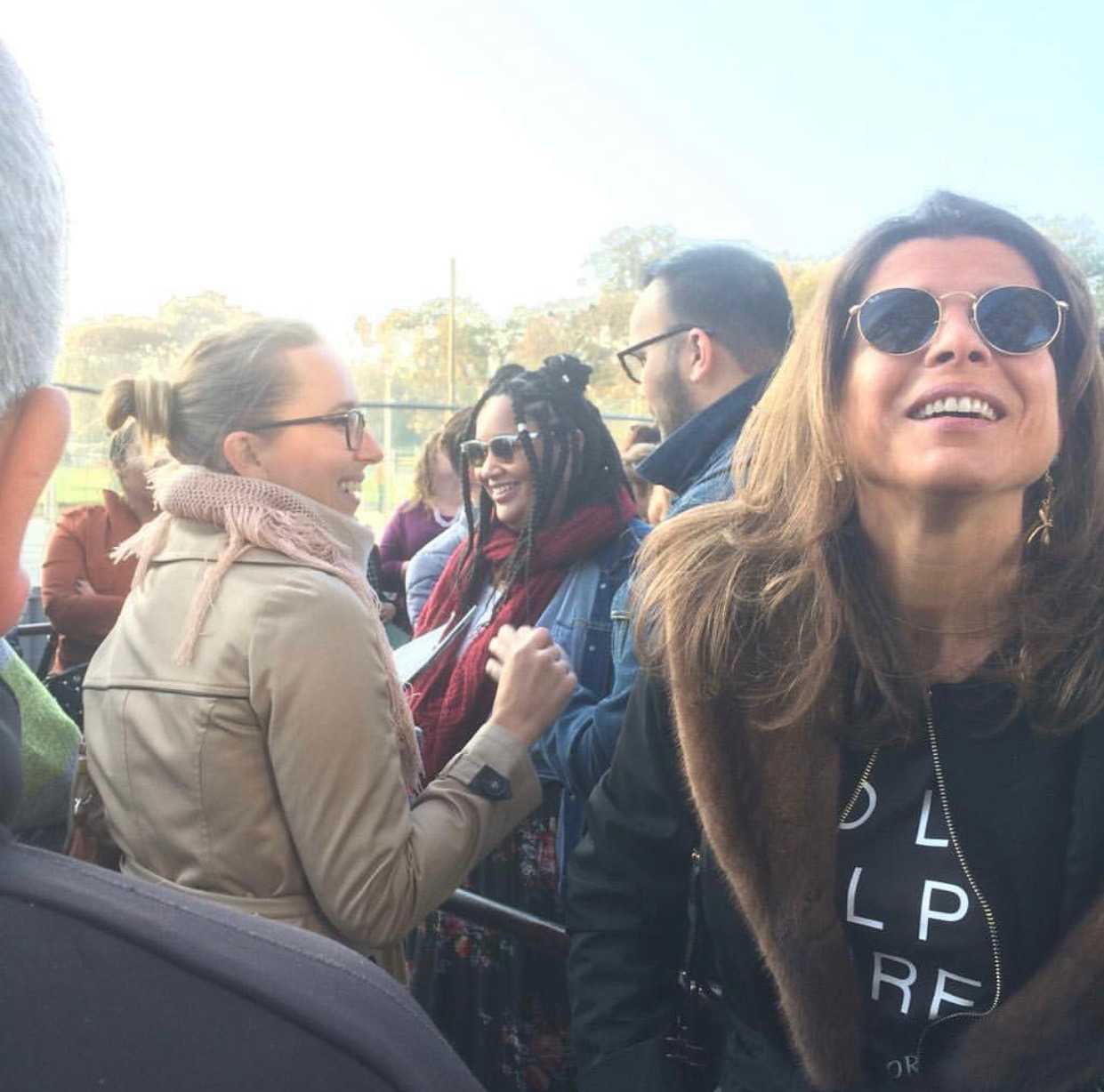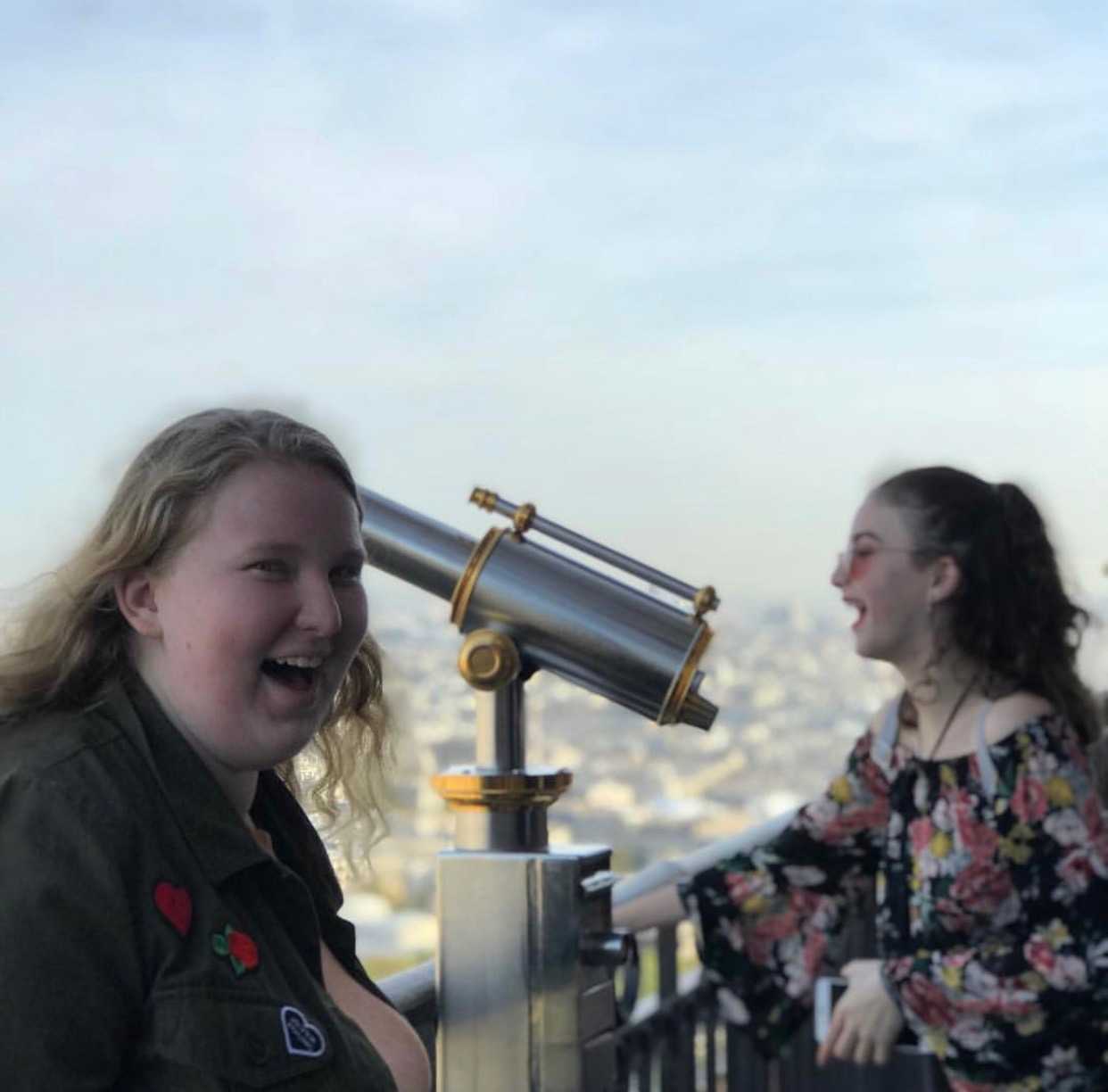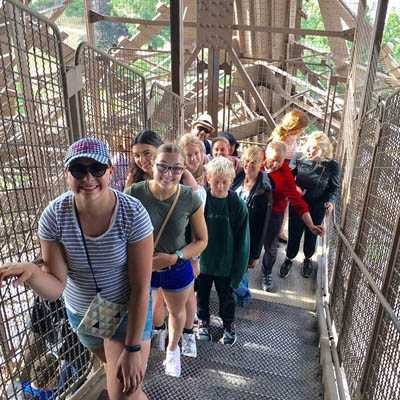 Arlyne: What is your favorite thing about what you do?
Linda: My favorite thing is being a part of dreams that come true. As you pointed out, Paris is a dream destination for millions of people all over the world and at Paris Tour 1 we have this privilege to facilitate that moment when they see the Eiffel Tower for the first time, maybe the only time, in their lives. A big part of why this is so satisfying is I have an amazing team who shares this sentiment with me. This great passion, feeling of pride, and privilege.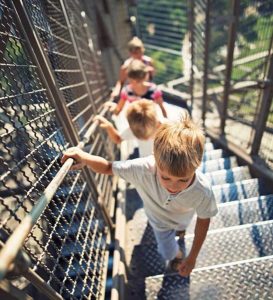 Arlyne: Where do you see yourself, or Paris Tour1 in five years?
Linda: Paris Tour1 is only going to get bigger and bigger. We've begun offering more and more guided visits to different attractions, tours offered in multiple languages, day trips, more VIP private tours. I definitely see myself working with Andrew to open more offices in other European cities like Rome, London, Madrid, Amsterdam, Venice, and everywhere!
Arlyne: Any final thoughts?
Linda: In conclusion I want to say how grateful I am to Andrew for recognizing the potential of the Eiffel Tower Guided Climbing Tour and also to the team who works with me every day as we tweak the finest details to make this tour and all our tours better and better for our guests every day. Now I'm looking for my next great idea!!
Thank you Linda. From all of us here a Paris Tour1, we thank you.