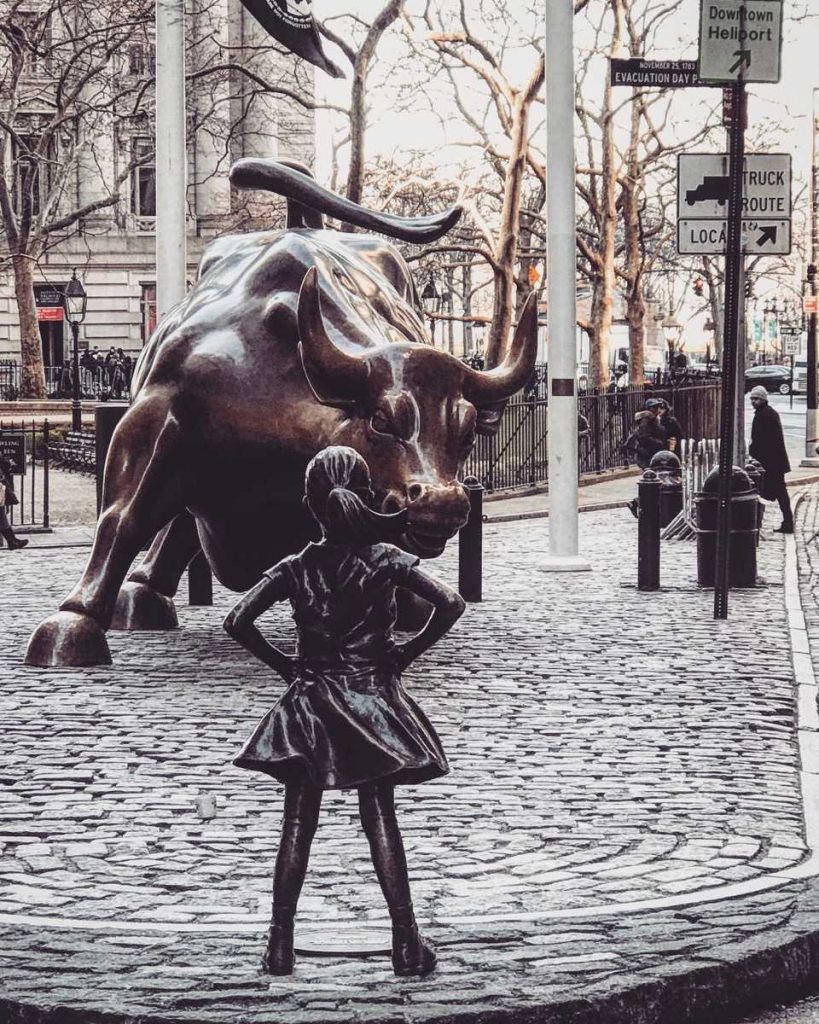 Due to popular demand, Fearless Girl is here to stay! (At least for now)
The statue known famously as "Fearless Girl" will be moving to a new home, and the Charging Bull may end up joining her!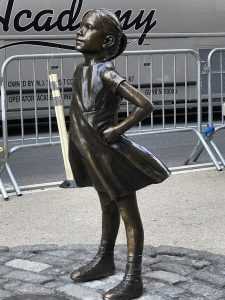 Origins
On the eve of March 8th, the statue was placed across from the infamous Charging Bull. Sponsored in a joint venture by State Street Global Advertisers and Mcann New York, it was meant as a call to action to Wall Street to hire more female executives and board members. The Fearless Girl statue was created by artist Kristen Visbal and has inspired hundreds of thousands of tourists. Within days, the popularity of the statue grew and many began to insist that it remain.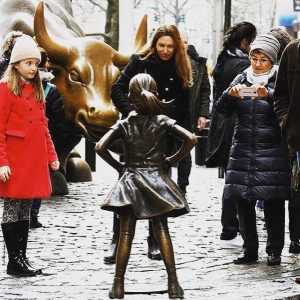 The Mayor Decides
On March 26th, 2017, New York City Mayor Bill De Blasio held a press conference to announce that the statue would stay at least until February of 2018. "In her short time here, the Fearless Girl has fueled powerful conversations about women in leadership and inspired so many," said De Blasio in a prepared statement, "Now, she'll be asserting herself and affirming her strength even after her temporary permit expires—a fitting path for a girl who refuses to quit."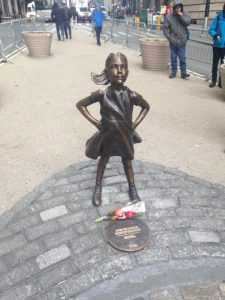 Next Steps
Over a year has passed since the Fearless Girl was declared to stick around, so the question remained…where will she go? Fortunately, she is just as loved now as she was then, so it didn't seem right to get rid of her entirely. In April of 2018 it was officially announced that within the next few months, the Fearless Girl (and possibly the Charging Bull) will be relocated to a new spot, staring down the New York Stock Exchange.
How do you feel about the statue sticking around for a little while longer? Let us know in the comments!
And, if you want to see it yourself, join us on our Lower Manhattan Tour!