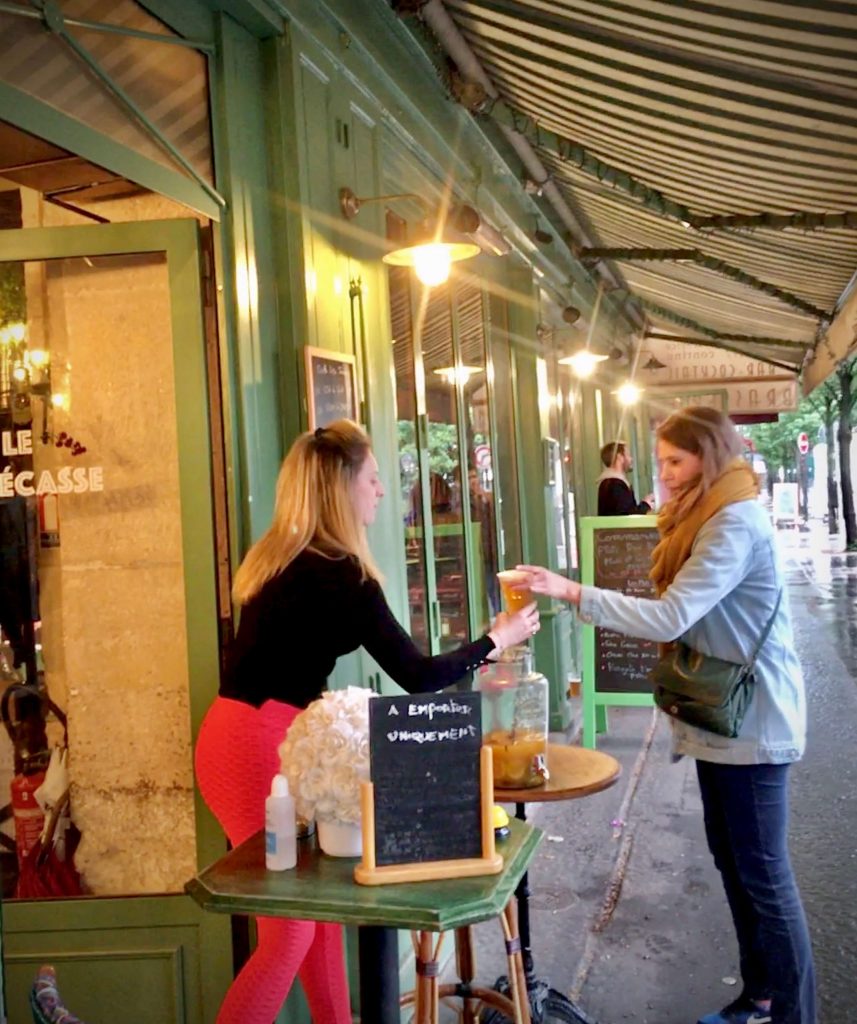 Cheers to lockdown sidewalk Happy Hours and apéro in Paris.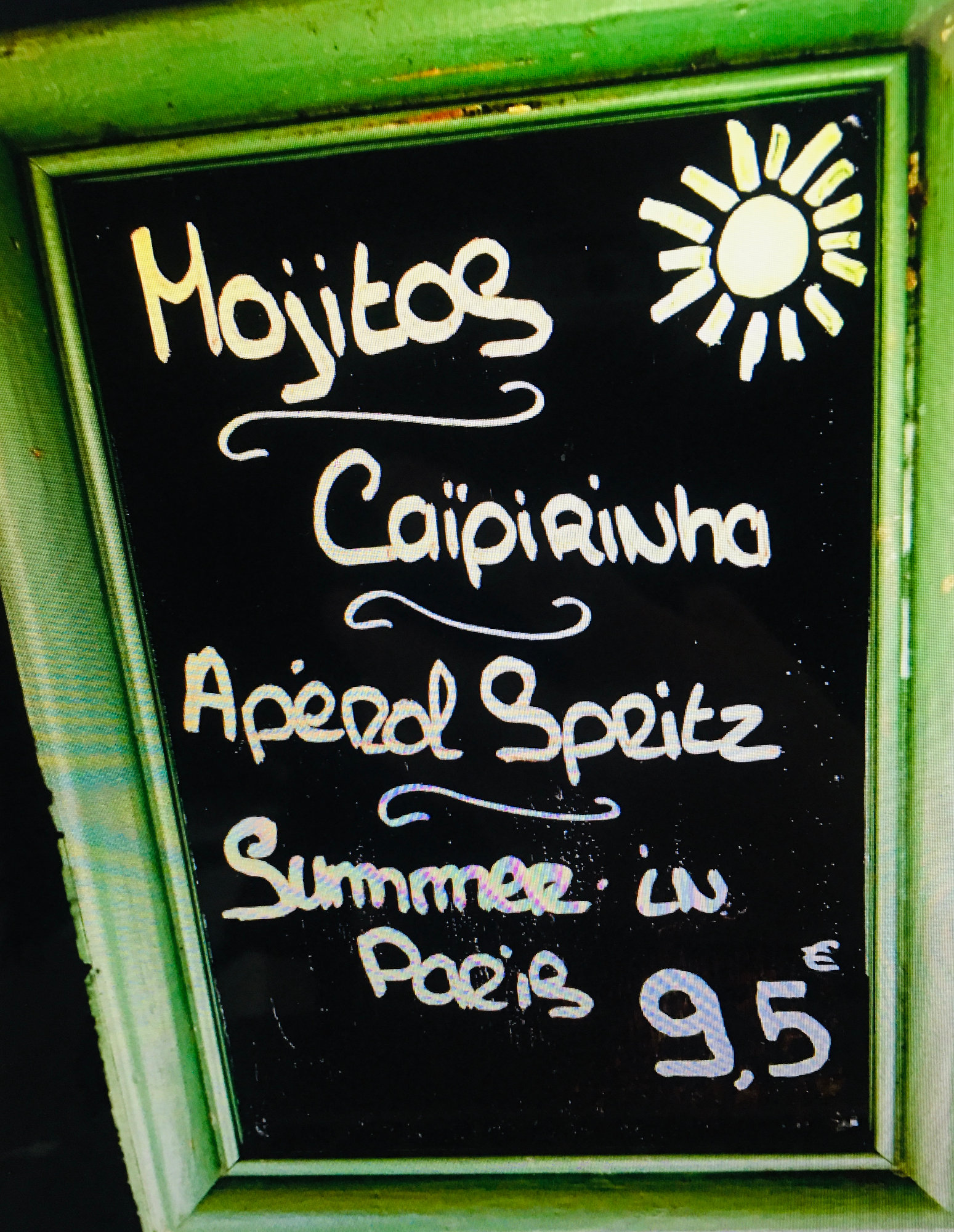 While most eating and drinking establishments are shuttered for the duration of 'le Confinement', there are a few oases setting up shop almost every evening to provide a quencher for anyone with a thirst for dinner in a box, beverages al fresco and socializing at a safe distance.
Pizza is, by far, the most popular to-go grub, followed by noodles, then kebabs and curried delights. A number of neighborhood joints that are proffering boxes of takeaway yummies have also added a specialized sidewalk drink menu with a variety of spritzes, boozy juices in jars and spiked punches in bottles. One corner favorite in Butte aux Cailles displays a big, shiny chrome bowl filled with iced-down bubbly, parfait for toasting if one is feeling cheerful.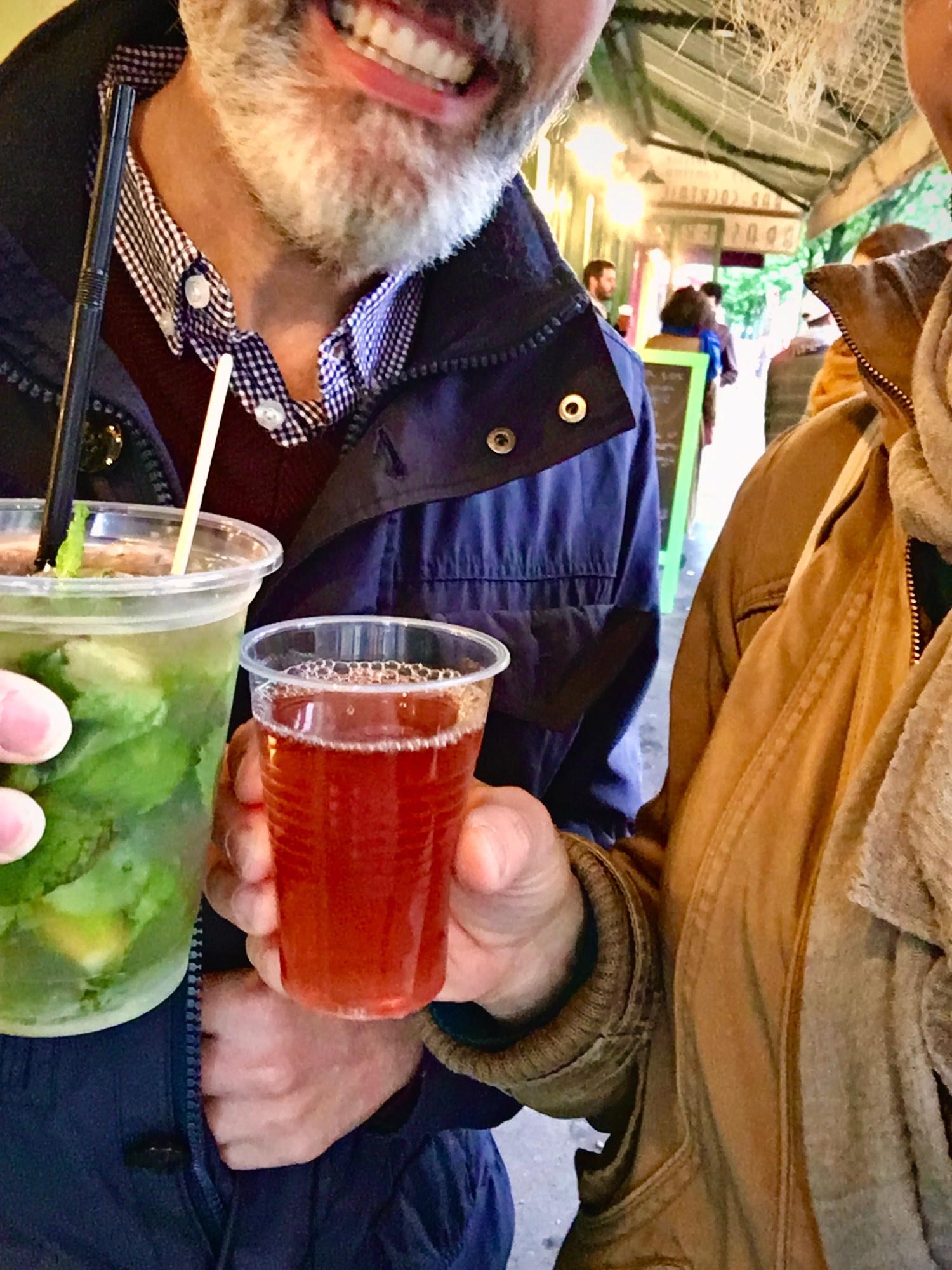 Confinement restrictions will be easing up starting May 11th, but restaurants will be closed for dining-in for a while longer. Cooking and baking at home is the current usual (hence the recent flour shortage) but an evening outside is a nice departure. Since we'd rather take a leisurely stroll instead of having take-out order delivered by a mosquito-whiny scooter, we dipped out for a bit on a particularly sweet recent Friday evening.
We picked up a couple of Imam Bayaldi entrees from a corner shop. Now that I think about it, it seemed like a situation where the guy at the door may have picked the lock, commandeered a refrigerator case and was selling food his wife made at home. No matter, it was tasty enough. After crossing the street, we ambled up to Le Mêlécasse, rang the bell and were greeted by the friendly tender. We ordered a drink from the chalkboard menu and a cup of wine I already knew was on the list. There was a very hip group on the sidewalk having some lively conversation and imbibing in a few cups of beer and a pizza from Piacere, an Italian joint around the corner.
The area is known for a busy and ever-changing street art, and one extra-minty (and a bit light on the rum) Mojito and an Alsation natural wine later, we strolled home, peeking into shop windows and checking out the new additions to the graffiti scene. After all, we are the consummate experts on street art in our apartment.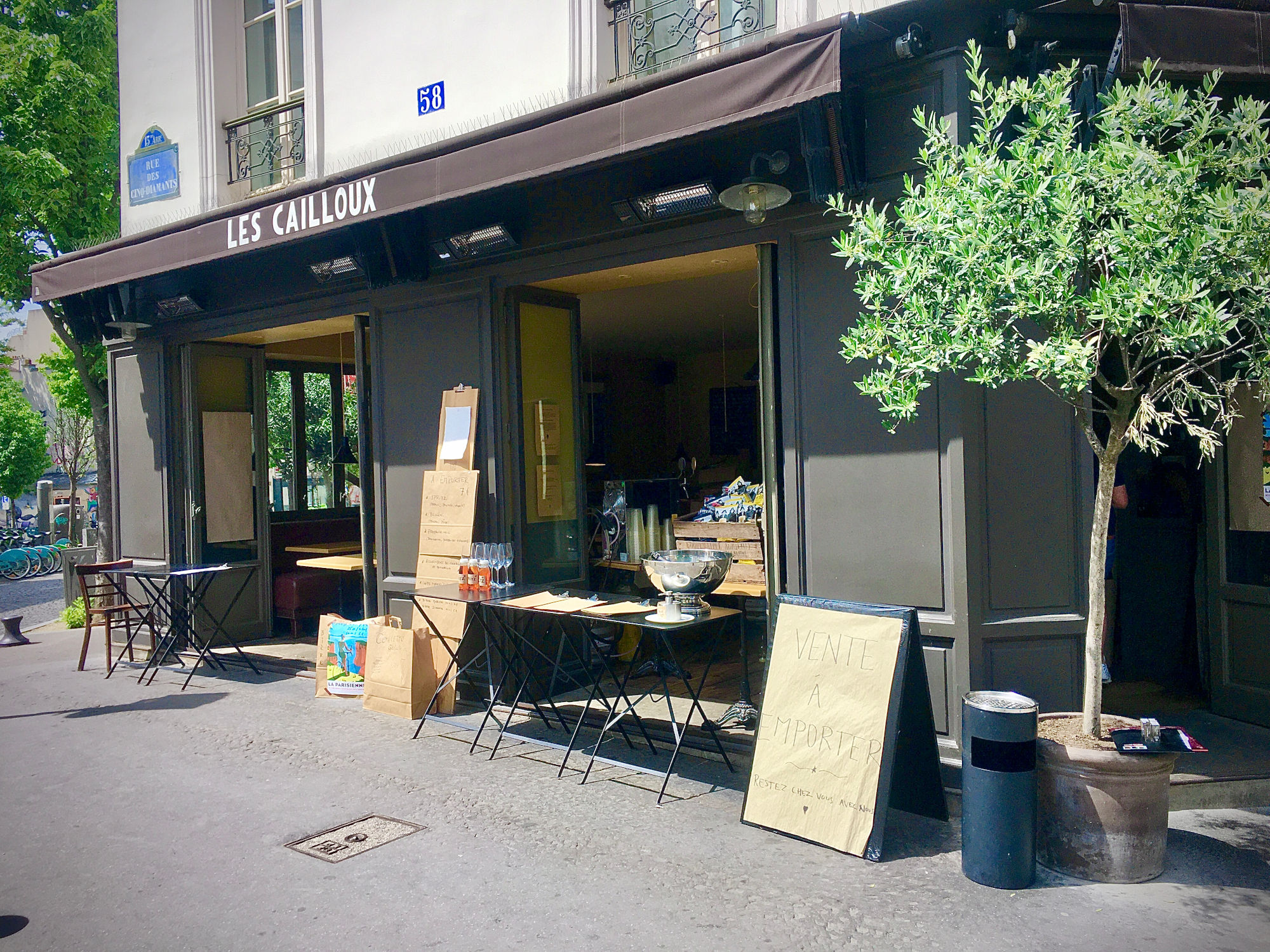 Next up, Friday night sidewalk Champagne tasting…notes will be meticulously taken.