We all know Paris is a beautiful city with so much to see, but were to begin? We here at Paris Tour1 really want to make sure that you get the most out of your stay in Paris, and here is our own personal breakdown of the sites you just can't miss!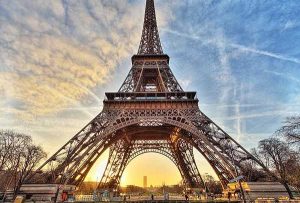 1. The Eiffel Tower – The Eiffel Tower makes the top of the list of because she IS Paris! She is the most iconic monument in the world, and the first time you see her, you are just completely filled with this indescribable, grand feeling. You realize.. Wow, you're in Paris.
*Tip: You have to be sure to see her at night. She puts on a dazzling light show after dark, every hour, on the hour.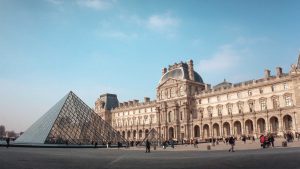 2. The Louvre – The original palace of the King before Louis XIV moved to Versailles. The Louvre is gorgeous. This museum houses an astonishing 35,000 works of art including the revered Mona Lisa.
*Tip: She's beautiful day or night, but by booking one of our private VIP Tours, you not only avoid the long ticket lines but you'll also unravel all of her lush secrets.
3. The Arc de Triomphe – Truly Triumphant. Another one of Paris' quintessential monuments and it is really cool. Afterwards, you can walk straight down the Champs-Elysee.
*Tip: It is worth it to climb to the top. You see all of Paris laid out and the view is incredible.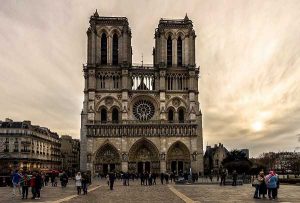 4. The Notre Dame Cathedral – The Notre Dame Cathedral is just awe inspiring. Standing in it is so rewarding; not only is architecturally stunning, but your really taken by the rich history of this beautiful cathedral as well.
*Tip: In front of the cathedral is the entrance to the crypt, were you can explore the historical ruins underneath the church from the earliest settlements in Paris.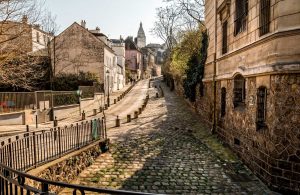 5. Montmartre – Riddled with history, Montmartre was the neighborhood of choice for many famous artists, writers, and musicians in the late 1800's. This iconic neighborhood nestled in Paris' 18th arrondisment is lovely, charming, idyllic… it's a lot of things… And there is SO much to do there!
Tip: Don't miss The Sacre-Ceoeur Basilica! She boasts one of the most beautiful views in Paris.
*Bonus site: Versailles! – If Versailles is on your own personal list of unmissable sites, I don't blame you. She's a marvel. It doesn't matter what time of year you choose to visit, there is so much to take in between the gardens and the Palace itself.
*Tip: Get there early!